Waste not, want not
"Throwing away food is like stealing from the table of those who are poor and hungry." -Pope Francis
Starvation worldwide is a HUGE problem. And I am a firm believer that solving problems starts at home. That being said, I HATE wasting food. I have a LOVE/HATE relationship with kale. And I LOVE pesto. (I promise this is going somewhere!)
If you also have a love/hate relationship with kale - or straight up don't like it - here's what you need to know: KALE IS HIGH MAINTENANCE. Like me, kale needs a good massage. Without a massage, kale is too fibrous and bitter, but a quick 3-5 minute rub down with olive oil or lemon juice breaks down the cellulose and you'll have kale that you'll want to eat again and again. My current go-to for a quick lunch or salad with dinner is Deliciously Ella's Marinated Kale Salad.
The bigger issue with kale is that nearly every recipe says to discard the stems. That's a lot of roughage to throw out, and I figured it had to be good for something. Cue kale stem pesto. Not only does it give those neglected stems a great use, it's delicious and MindBodyGreen has lauded the importance of immune-boosting garlic and herbs during flu season - so fire up your food processor!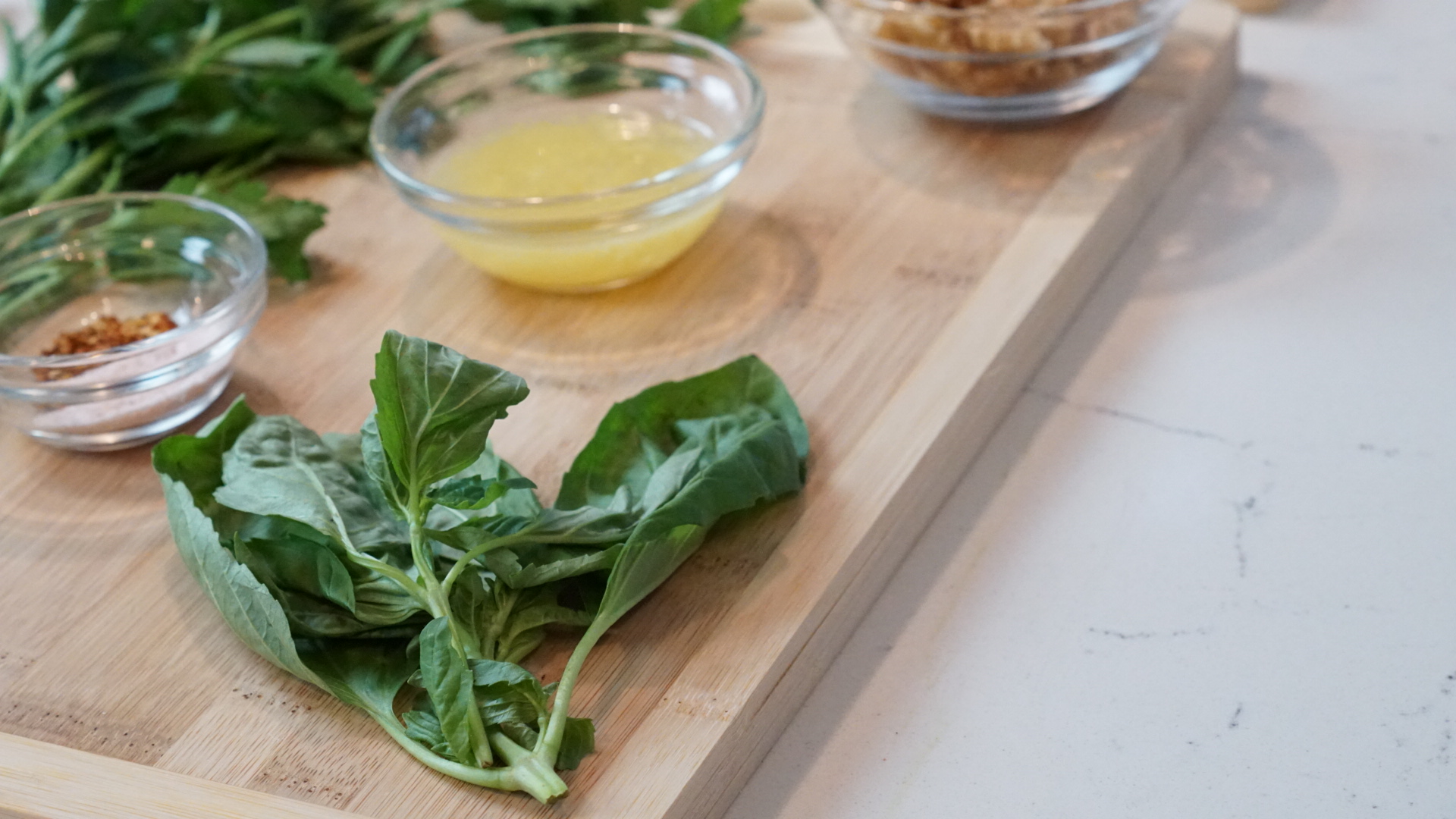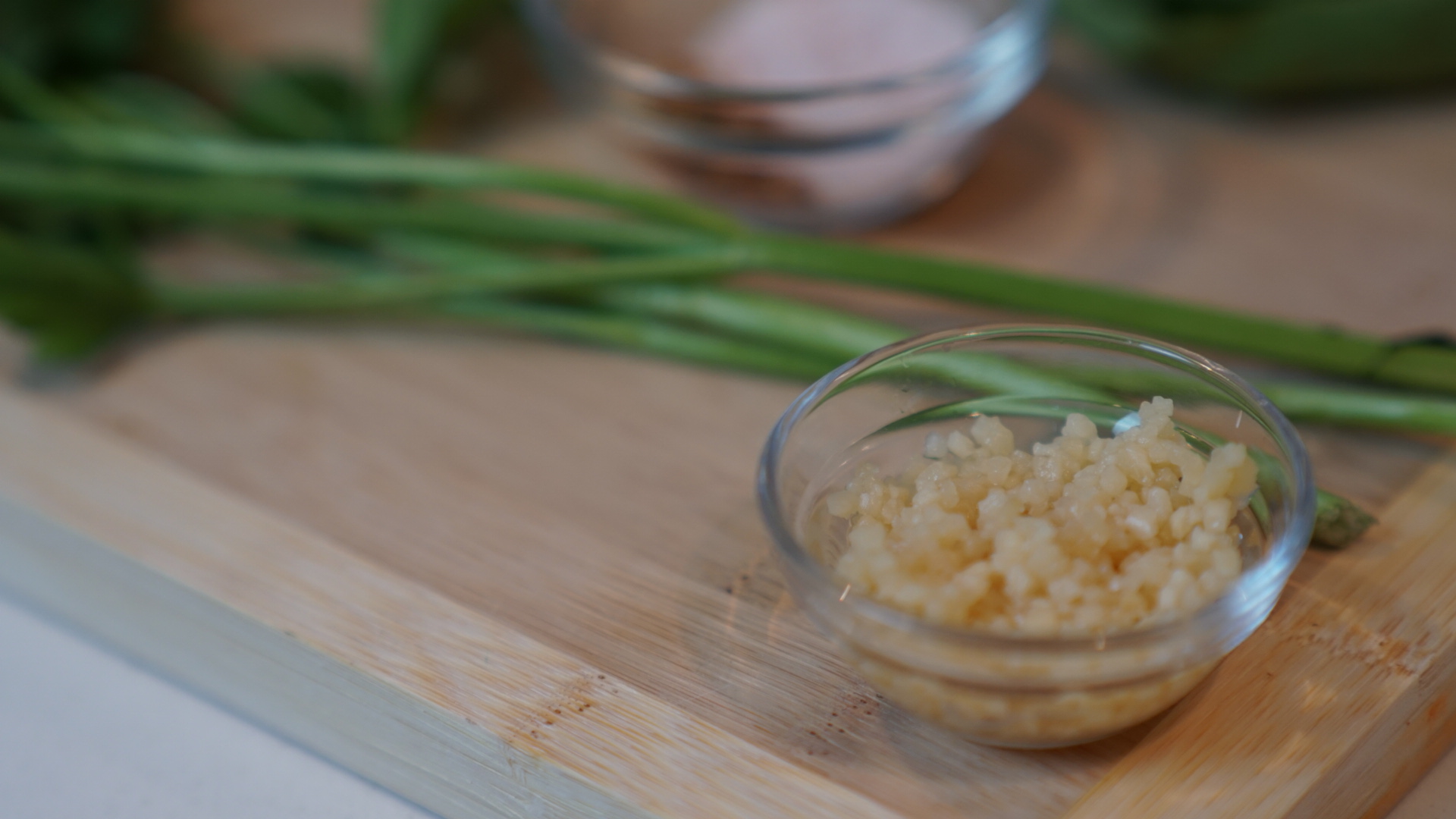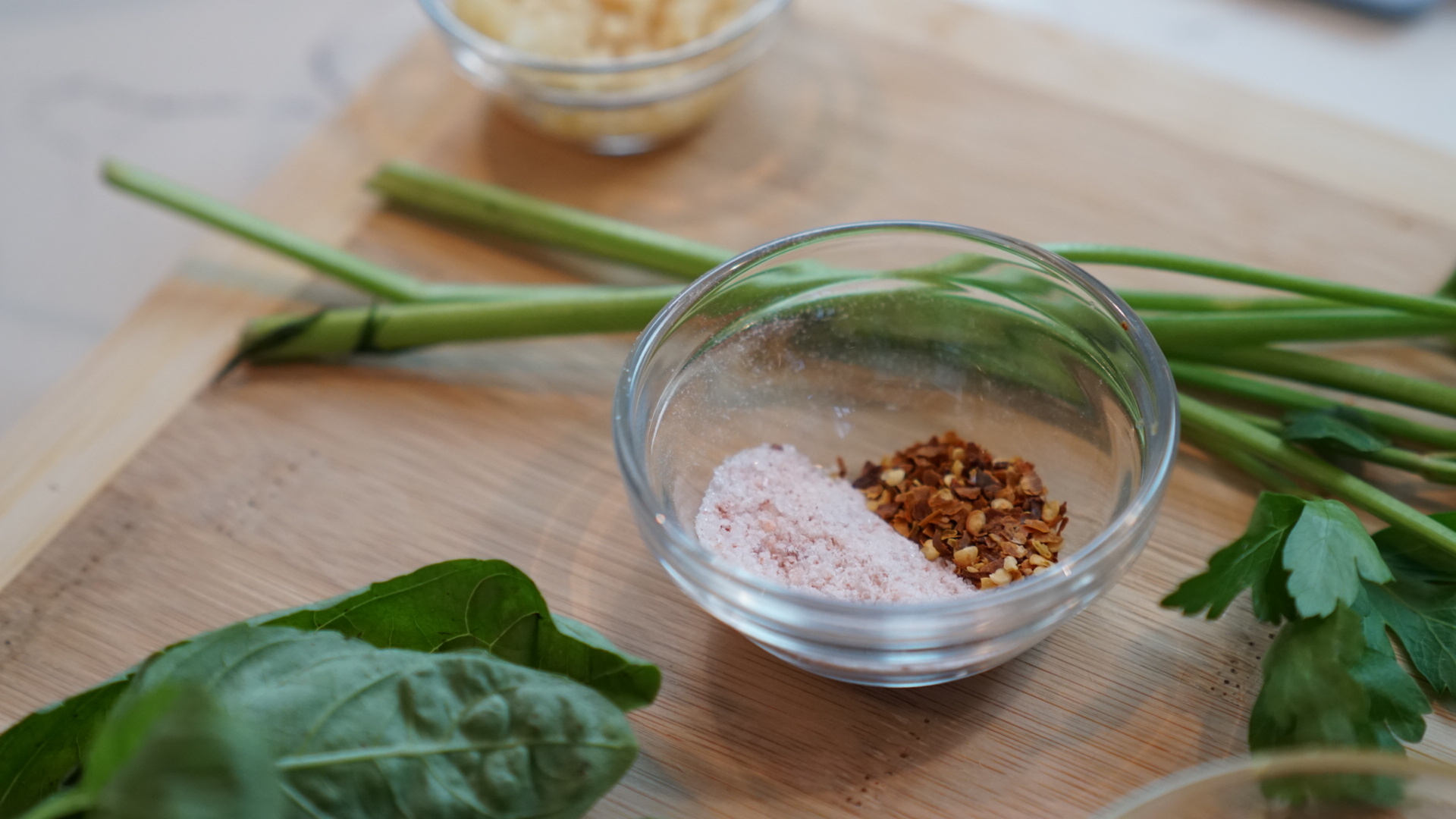 What you'll need:
1 cup chopped kale stems (or however much you have leftover from your recipe)
About ½ cup packed fresh herbs with stems (parsley and basil are my go to - feel free to play with the proportions… also how great is it to be able to toss them in stems-and-all?!)
½ cup nuts (I prefer pine nuts; used half pine nuts and half toasted walnuts in this batch)
3 (or more) garlic cloves... depending on your taste
½ tsp salt
¼ tsp red pepper flakes
Zest and juice of 1 lemon
¼ to ½ cup olive oil
*Traditional pesto is often made with a firm cheese, notably absent in this vegan-friendly alternative. The lemon zest gives the tangy flavor that hard cheeses usually contribute to the mix, but a little bit of nutritional yeast can satisfy your cheese craving if you want to keep it vegan.
How easy it is:
Add everything except the olive oil to your food processor. Pulse until crumbly. You may need to use a spatula to scoop into the center of the food processor from time to time.
Continue pulsing while slowly and steadily pouring the olive oil in until you reach desired consistency.
I like to enjoy mine with mini peppers as a light snack when I need something to hold me over through my workout but won't sit heavily in my stomach, but it's also an excellent stand-in for chips and salsa for your next Netflix binge!
Remember - the recipes I share are meant to be flexible - get creative with what types of nuts you use, the measurements, proportions of herbs and stems, etc! Give chard or collard green stems a try! Make it your own and let me know how it turns out in the comments section!